You Monsters Are People is a running narrative and analysis of our individual and shared realities. It is filled with words, images and sounds that dive in, and out of, the void in space that we currently occupy as humans. Weird, wisdom, and wonderment for everyone.
Matt Posky is a story teller whose adventures have been fortunate enough to exceed the average human experience. Often hunting for fresh and unique exploits, he enjoys examining all aspects of the universe and occasionally attempting to cobble the information provided into something entertaining, eloquent or inspirational. As a writer and humorist, he works as an illustrator for this website. He also has experience in, and everlasting love for, film, art, comedy and music.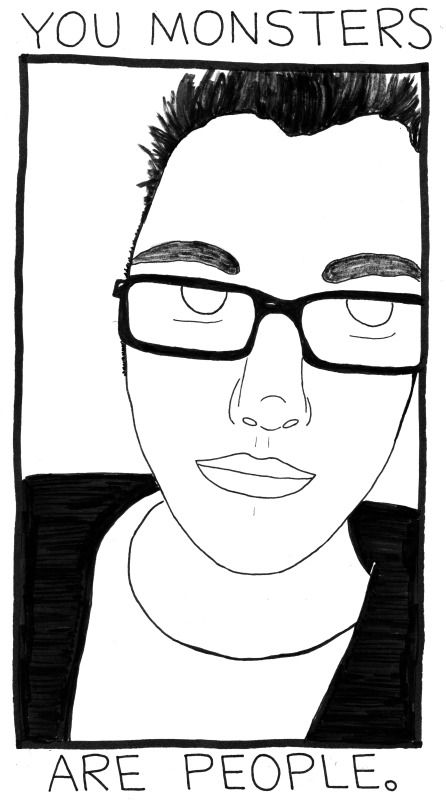 Having lived previously in Detroit, Posky now occupies New York City.  If you are in the area and want to collaborate on any creative endeavors, commission him for a project, or be a guest on the podcast, please write your name on the back of an index card and burn it. Drink the ashes.  Then shine a rose colored light into the night sky and shout his name into a dog's mouth.  If you've done everything correctly, he should appear momentarily. He can also be contacted, or stalked, online in all of the usual ways.
Contact: YouMonstersArePeople@gmail.com